This year brings the biggest and best FIFA game from the EA Sports FIFA franchise. The sports division of the game publishing company is bringing the most ground-breaking game of the EA and FIFA Partnership. EA has been churning out FIFA games since 1993, and FIFA 23 is the 30th and last from the franchise.
Gaming and football fans alike are excited for this final installment since it has claimed to include some of the finest and forward-thinking features of any game of its kind. The game that's set to be issued by the end of September 2022, will be released to different gaming platforms including PC, Google Stadia, Nintendo Switch, Xbox One and Series X/S, and Playstation 4 and 5. Plenty of things are getting the game's followers thrilled and here are some of the few.
Cross-platform Interactions
One of the much-awaited features that are getting fans excited is the cross-platform play across different consoles. Players who own differing console brands can now play against each other in 1v1 modes. You won't have to save for only your own admiration all your FIFA 23 coins PS4 and Xbox One users can now play against each other, while the PS5 owners can play with their Xbox Series S/X counterparts.
What's more, Playstation 5 and Xbox Series S/X may also play with Stadia and PC gamers. Nintendo Switch gamers, however, have yet to experience this cool new feature. It remains to be an innovation for the next EA Sport football-inspired franchise. While 1v1 modes are the only modes that may avail of this feature on launch, updates of the game may open more possibilities for cross-platform gaming.
Technological Animation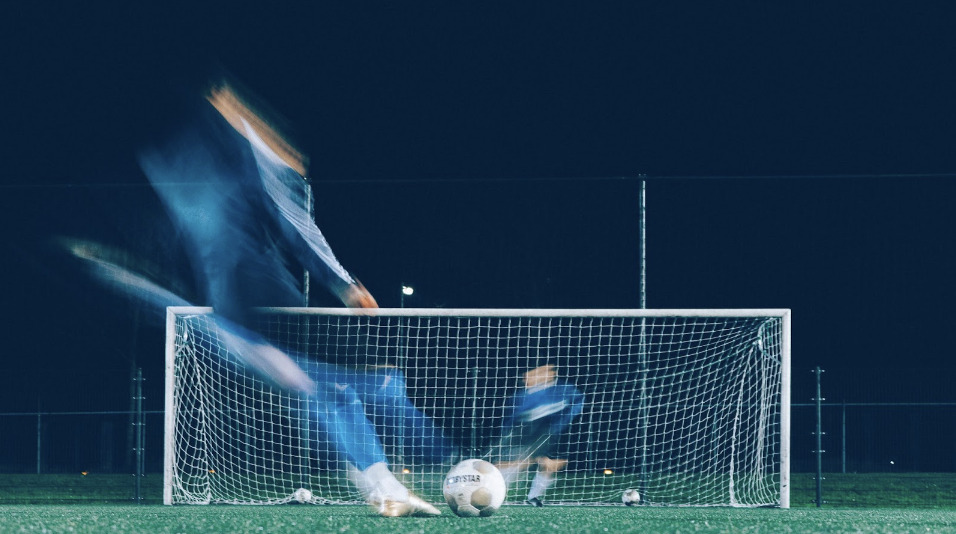 New ways of playing are not the only hype-worthy technological innovation of FIFA 23. A new gameplay technology dubbed the HyperMotion2 will lend its dynamic true-to-life motions to the game. Over 6000 varying animations come together to create the most life-like and realistic actions for a more satisfying and authentic gameplay experience.
Technologies like motion capture shoots and machine learning aid in creating the most realistic football-playing experience in videogame form. More vivid ball rotations and strikes, acceleration, and even blocking were created to mimic real-life action from motion-captured matches. 
Attacks and defenses were captured from real game interactions for the most believable movements. Even the fluidity and grace from women's gameplay were captured thoughtfully to account for the new additions of women's leagues in the latest installment.
The technology-assisted dances of the FIFA 23 football matches will fully immerse gamers in its realism. It's as if you're watching real people move and go against each other but with the added bonus of being able to control them yourself.
Gender-forward Gaming
Although some may argue that EA Sports FIFA may be skimping a bit on women's representation in its game covers, the addition of Sam Kerr on this year's Ultimate Edition. There have only been a few other women in EA Sports FIFA covers, but Sam Kerr has been the only one to be featured globally. 
Sam isn't the only woman enjoying the spotlight in FIFA 23, clubs from the Women's Super League, as well as, the French Division 1 Feminine. Sam's team, Chelsea Football Club Women's team, among others, will also be available to play.
The World Cup will also feature both men's and women's teams. The Women's World Cup Australia and New Zealand 2023, will be available for FIFA 23. These additions to women's representations are steps toward a more open and gender-aware future for sports and gaming.
Awesome Diverse Music
EA has the knack for choosing music that can truly leave a mark and engrave your game-playing as a core memory. NBA Street, Burnout Revenge, and Need For Speed Most Wanted are just some of the EA games that have the most iconic and nostalgia-inducing soundtracks.
The FIFA 23 playlist is not any different. Songs from the official game playlist really set the mood for action and excitement. Diverse music from artists of different genres contributes different ambiances to the latest EA Sports FIFA release.  
Much like the 2022 World Cup that's featured in FIFA 23, the game's playlist also brings together artists from various cultures and nationalities. Artists include Ibeyi, a French musical duo composed of the twin Diaz sisters; Pa Salieu, a British rapper and singer; Trueno, an Argentinian rapper with the Argentinian singer-songwriter, Victor Heredia; and Bakermat, a Dutch DJ and music producer. Other notable artists are FKA Twigs and Shygirl, ODESZA, Gorillaz, and many more. 
The playlist is a mix of trancey and upbeat songs that can easily be anyone's everyday laidback soundtrack. It captures the energetic and culture-filled FIFA games. As dynamic as the other iconic playlists, the FIFA 23 soundtrack has its own story to tell. You'll surely be bobbing on your headset to the playlist of varied talents even when you're not playing the game.
Conclusion
There is a lot of merit to the hype surrounding the newest and last EA Sports FIFA franchise installment. The franchise may just be wanting to go out with a bang to leave a good mark for their next respective projects. The buzz around new EA Sports football games is already loud, while FIFA has partnerships of their own. Exciting new things await those who follow these two influential groups.