Heart failure, also known as congestive heart failure (CHF), is a condition wherein your heart fails to pump enough blood to meet your body's daily requirements. Given enough time, issues such as high blood pressure or narrowed arteries in your heart (coronary artery disease) can leave your heart too stiff or weak to fulfill its duties.
Types and Causes of congestive heart failure

Heart failure can happen because of coronary artery disease, heart attack, high blood pressure or hypertension, faulty heart valves, damage to the heart muscle, myocarditis, abnormal heart rhythm, anemia, hyperthyroidism, hypothyroidism, emphysema, lupus, hemochromatosis, amyloidosis, and sacroidosis.
Meanwhile, acute congestive heart failure causes is possible by the use of certain drugs, blood clots in the lungs, allergic reactions to medicine or allergens, severe infections, viruses that attack the heart muscle itself, and any illness that affects your whole body.
Signs and Symptoms
Symptoms for chronic heart failure includes decreased alertness, difficulty in concentrating, lack of appetite, nausea, sudden weight gain from water retention, swelling of the abdomen, persistent wheezing or cough with white or blood-tinged phlegm, reduced ability to exercise, rapid or irregular heartbeat, swelling, fatigue, weakness, and shortness of breath when you exert yourself.
Symptoms for acute heart failure include chest pain or angina (if caused by a heart attack), sudden severe shortness of breath, coughing of foamy pink mucus, irregular or rapid heart palpitations, sudden fluid buildup in your body, and any symptoms similar to chronic heart failure, except they worsen suddenly or are more severe.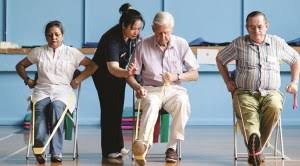 Treatment of congestive heart failureTreatment for heart failure can either involve medications or medical procedures. Medications include angiotensin-converting enzyme (ACE) inhibitors, angiotensin II receptor blockers, digoxin, beta blockers, diuretics, and aldosterone antagonists. You'll probably require two or more drugs for the sake of heart failure treatment.
As for surgery and medical device congestive heart failure treatment, they include coronary bypass surgery, heart valve repair or replacement, implantable cardioverter-defibrillators, cardiac resynchronization therapy or biventricular pacing, heart pumps (left ventricular assist devices), and heart transplant. Among all the available treatments, heart transplant produces the most changes yet is also a last resort treatment.
Recommended:Types and causes of heart diseases
Prevention of congestive heart failurePreventing heart failure requires risk factor reduction. To be more specific, you can manage or remove many of the risk factors associated with heart disease. For example, prevention congestive heart failure for coronary heart disease and high blood pressure can be managed with proper diet, a healthy lifestyle, regular exercise, excessive alcohol drinking or smoking avoidance, and stress reduction.